ActBlue France member of the eCO2 program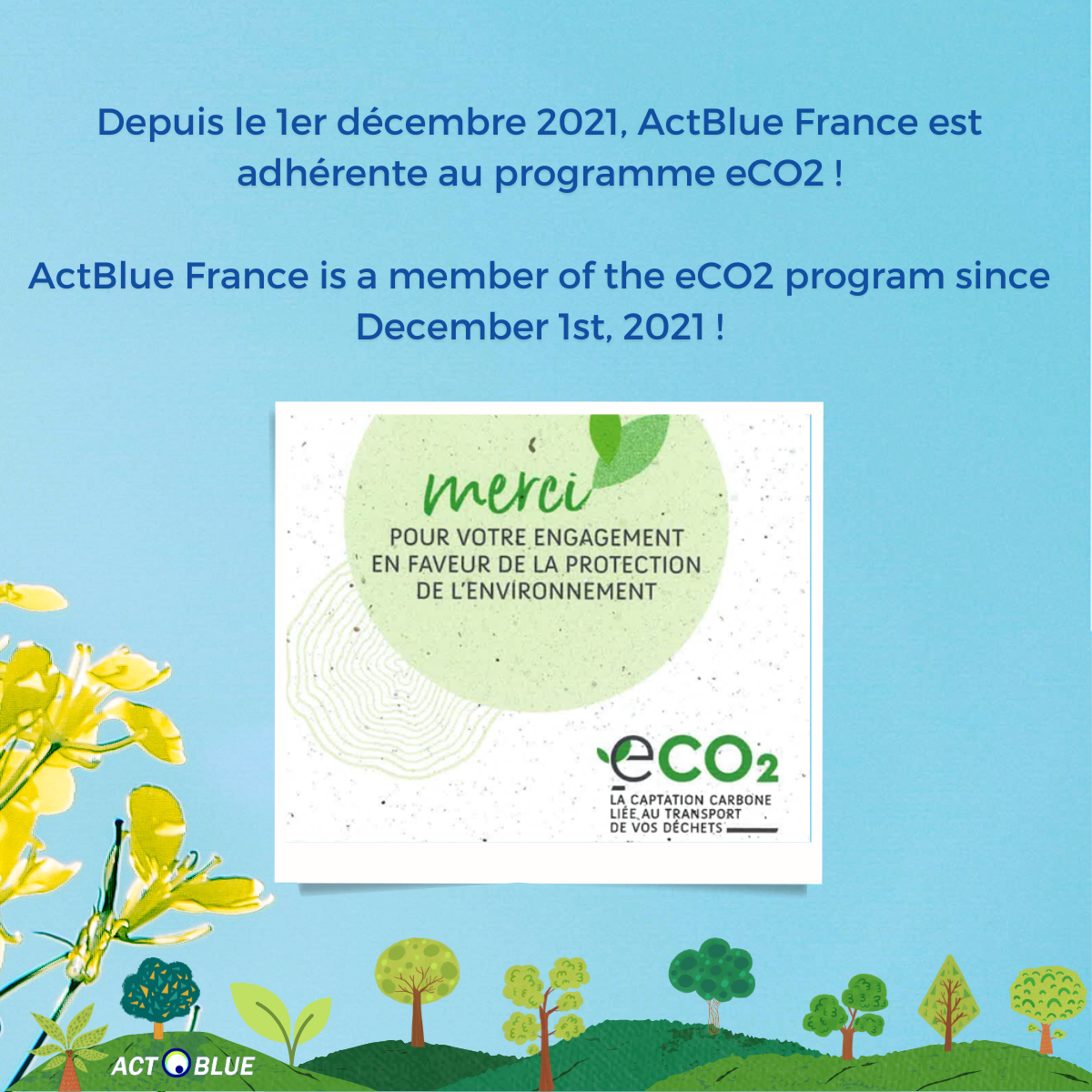 ActBlue France is a member of the eCO2 program since December 1st, 2021.

eCO2 program aims to offset the carbon emissions resulting from transport of waste. 

After having contributed to "ALTO HUAYABAMBA", eCO2 will support forest projects or afforestation in France.

🌳 ActBlue France supports the project called « Le bois de Tilleul » in the "Grand Est" region.